Tehri Garhwal– Tehri Garhwal is one of the western most distric of the Uttrakahnd .It is renowned as the largest and highest dam in Asia and is considered as the 10th tallest dam in the world harnessing water from Bhilangana and Bhagirathi, the two essential rivers in the Himalayas. The dam is located 13 km away from New Tehri and generates more than 1000 MW of electricity. There are some tourist places in NEW TEHRI where
Chamba – It is a popular destination because of its unpolluted beauty and panoramic excursions. In this place you can enjoy the morning with the melody voice of nature. The town is about 50 km from Mussoorie and also near Dhaunalti, Surkanda devi temple, Temple, Ranichauri, new tehri , and Kanatal , halfway between Chamba and Dhanaulti.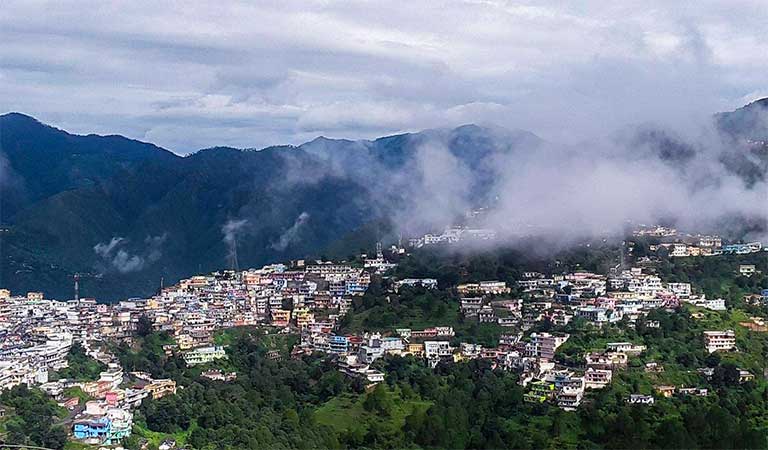 Tehri Lake –
Tehri lake – Uttarakhand is not only the Land of Gods but also the Land of Rivers and mountains. The tehri lake is one of the largest lake of man's made. the Government of Uttarakhand is planning to change the famous Tehri Lake into a major Adventure tourism destination.
Here's the list of Adventures Activities in Tehri Lake
Boating
Jet Speed Boar Ride
Water Skiing
Zorbing
Banana Boat Ride
Bandwagon Boat Ride
Hotdog Ride
Paragliding
The best time to visit Tehri Lake to enjoy Summer vacations months of April to June. the weather will also be awesome at that time to pass your precious time here and enjoy the view of nature
Tehri dam – Tehri Dam is the highest dam in India and fourth highest dam in the world. It is around 260.5 metre high and 592 metre long. The Tehri dam, in the north of India, was commissioned in 2006 to provide water for electricity generation, irrigation and drinking water.